Newcastle's Revolution
Revolution is one of the biggest chains of bars in the country, with over 60 in the UK. Revolution Newcastle is one of the finest, and we're not just saying that. The bar is set in a luxury bank conversion, a couple of minutes' stroll from Central Station. It's also the starting point of the world-famous (in our eyes) Diamond Strip – a regular on the Daily Mail, especially due to the Geordie Shore cast. Therefore… your night is decadence personified.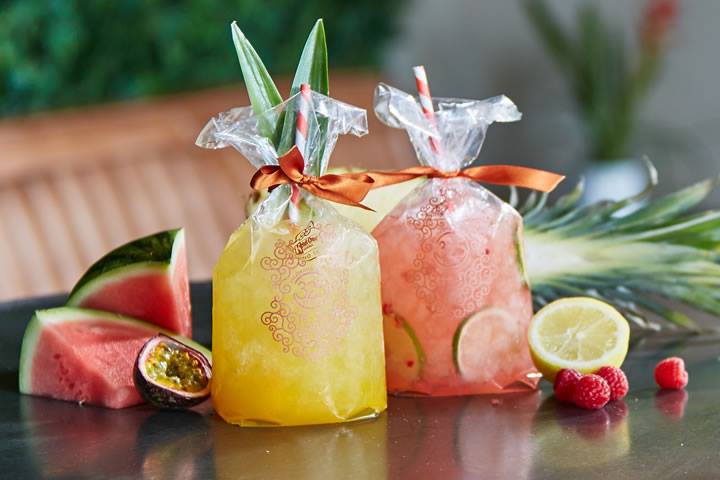 The bar is decked out in the usual Revs style; dark wood structures, white booths, with kitsch accessories and an extensive amount of spirits lining one large wall. However, the bar does still retain some original features from its past – including grand 30ft ceilings and marble pillars. Cool and cosy booths are dotted around the venue, with bar stools and tables in front of the bar. In fact, the tables are so quirky; the ones nearest the bar are transparent and contain alphabet letters underneath the glass. There's also a raised platform – home to the DJ and additional seating, because this place gets busy.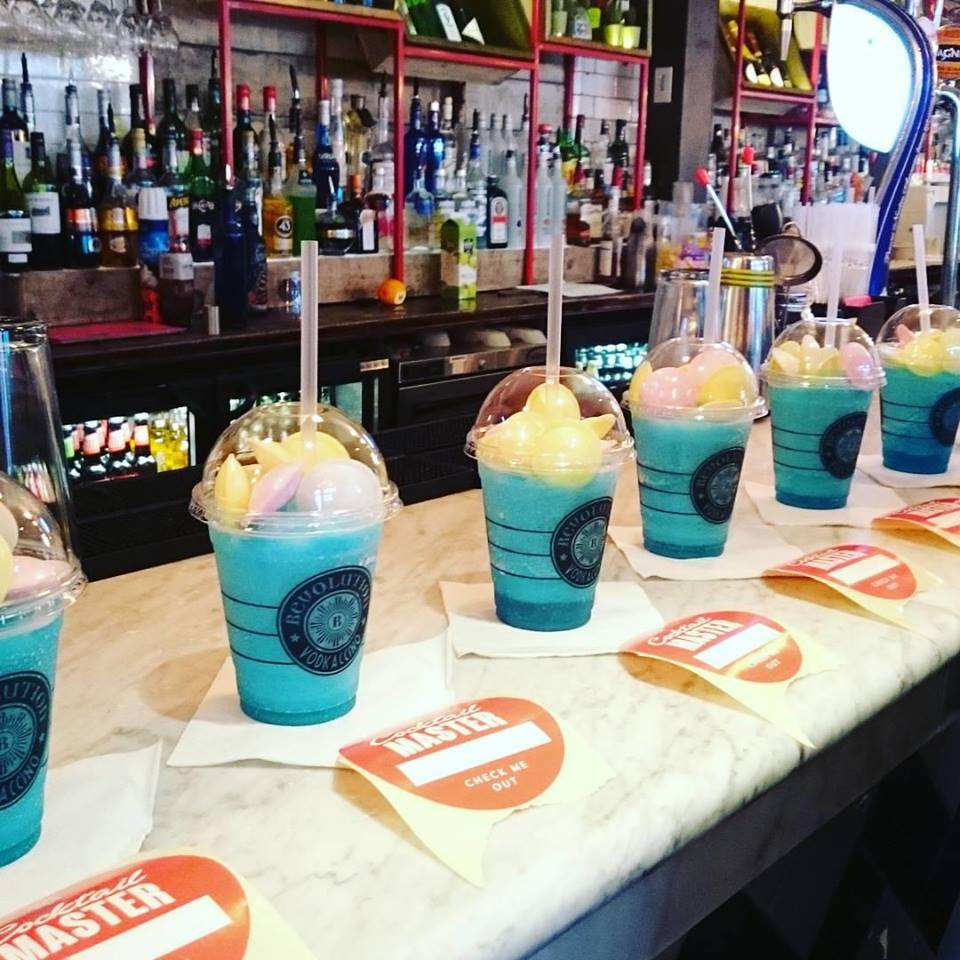 The weekends are the rowdiest – particularly Saturday – due to the spectacular location. No doubt, many are looking to catch a glimpse of Geordie Shore, and they just might. Take note of the 2-4-1 offers, Monday-Friday, from 5-7pm, and this leads us on to the big sell for Revs – cocktails (and vodka).
Handcrafted in the vodka factory (we would like to work there, please), the vodka is unique to the bar – and laced with unique flavours. You've got Dr Pepper, Love Candy, Melted Ice Cream and White Chocolate and Rocky Road… and the cocktails are just as impressive – including Ship Shake, served in a take-out iced coffee cup, and Tattoo-Ti Fruit, presented with fake body art.