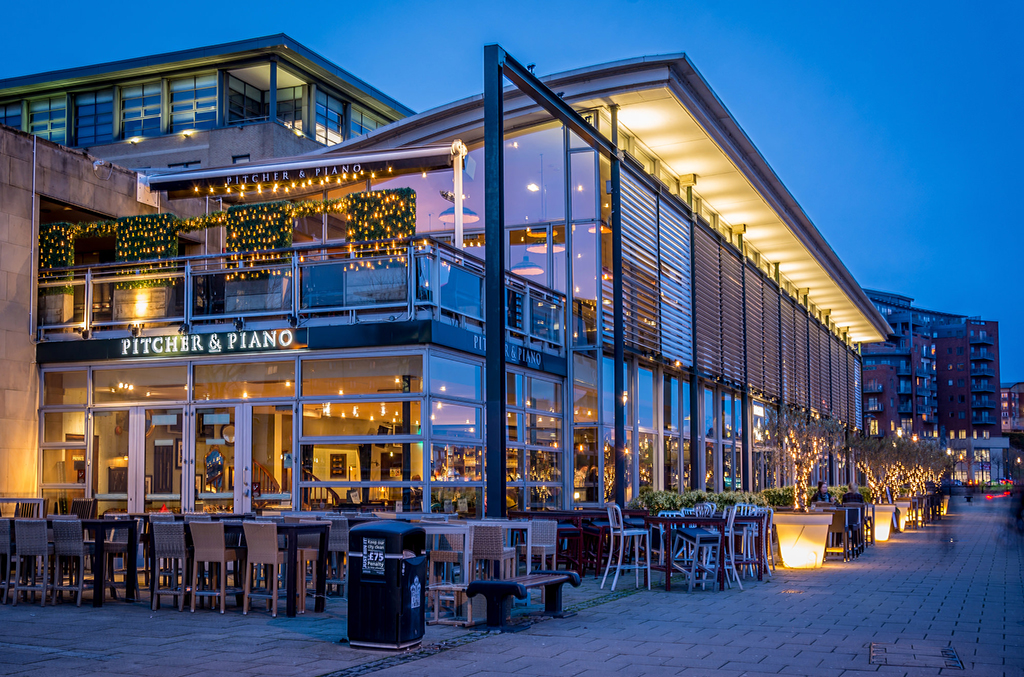 P&P Newcastle is a clean, affordable bar & restaurant set by the riverside with amazing views and decent food. It's an ideal place for after work dos, quiet drink with a date and even a great place to go for a relaxed drink with friends.
Like many pub and restaurant bars that try to serve both drinks and food, P&P struggles to deliver on both. While the bar atmosphere is great, with a good crowd, decent music and friendly and knowledgeable bar staff who are happy to serve you.
The food is priced reasonably, but lacks inspiration. P&P serves typical bar food just a small echelon above what you might regard as pub grub with your typical grills, soups and appetisers which are all well prepared and delicious. However if you were planning on taking someone special out on a Birthday dinner you'll probably be better off going to one of City Roads other fantastic restaurants, Gusto across the road comes to mind.
That's really the crux of the matter, I generally expect higher standard of food when dining out with friends on special occasions and would prefer to get gourmet food rather than food that I would have been served at one of the canteens around city centre.
Pitcher & Piano tries to serve a broad mix of crowd from mid-twenties to late thirties, I suppose part of the reason is its location which is right in the middle of town which draws in a large after works & tourist crowd which means the music is rather mainstream and a little bit poppy. Which is perfectly fine for office workers around the area. It's certainly music to my ears.
During the summer the bar comes into its own, overlooking the river, the bar often spills out into the streets with visitors taking a step out to enjoy the view. While the bar does come to life late into the evening it should be noted that Pitcher & Piano is not a nightclub and closes at 12am week nights and 1am on weekends. So if you're planning a long night out its best you make your exit out of p&p around 11:30pm and make your way to a nightclub otherwise you may struggle to get into a neighbouring nightclub at 1AM.
It should be noted that P&P open at 10AM and also serve breakfast too.
Review written by Richard Spencer of UBookRental.com, UK based event hire company who work with bars and restaurants to produce guest check-in apps and ordering solutions to reduce ordering delays.