Best City in the UK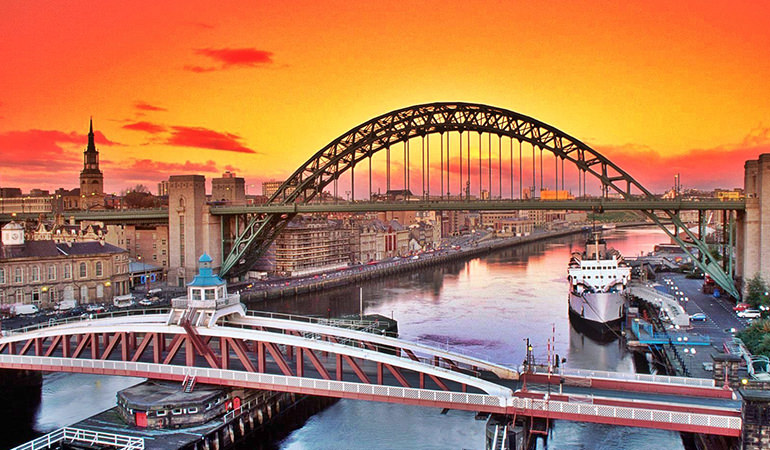 Newcastle has been voted the 'Best City in the UK', and it's not a day too soon. It has won many accolades – friendliest accent in the whole of the UK etc. – and Newcastle has gone and got another one.
As voted by readers of The Guardian and The Observe, Newcastle beat off some stiff competition for Best City in the UK. Cities across the length and breadth of the country were in the draw, and we claimed the top spot. Whey aye.
Rounding off the illustrious top three, Bath made an appearance, as well as the Scottish capital, Edinburgh. Quite obviously, the announcement comes as no surprise to us locals. However, it may be time for visitors to pop in their holidays at work and experience true, Geordie hospitality.
Newcastle is the birthplace of some of the North's greatest attractions. The Tyne River has the likes of the Baltic Centre for Contemporary Arts and the landmark music venue, the Sage, on its banks. That's not to mention the iconic Millennium Bridge and Tyne Bridge stretching over the water. You can pass by the Angel of the North on your drive into the city, and even visit the Metro Centre. This is the UK's largest shopping and entertainment centre, with over 340 shops to choose from. And, if you fancy climbing a whole load of stairs for sweeping views – get to the famous Monument.
In addition, our nightlife is the greatest. We're not the home to Geordie Shore for nothing… Celebs such as Snoop Dogg, Kanye West, 50 Cent and Ed Sheeran have all paid a visit to Newcastle, and it's high time you lot did too. Finally, there is a 24 hour Greggs… That's done it. We'll see you soon.