Bijoux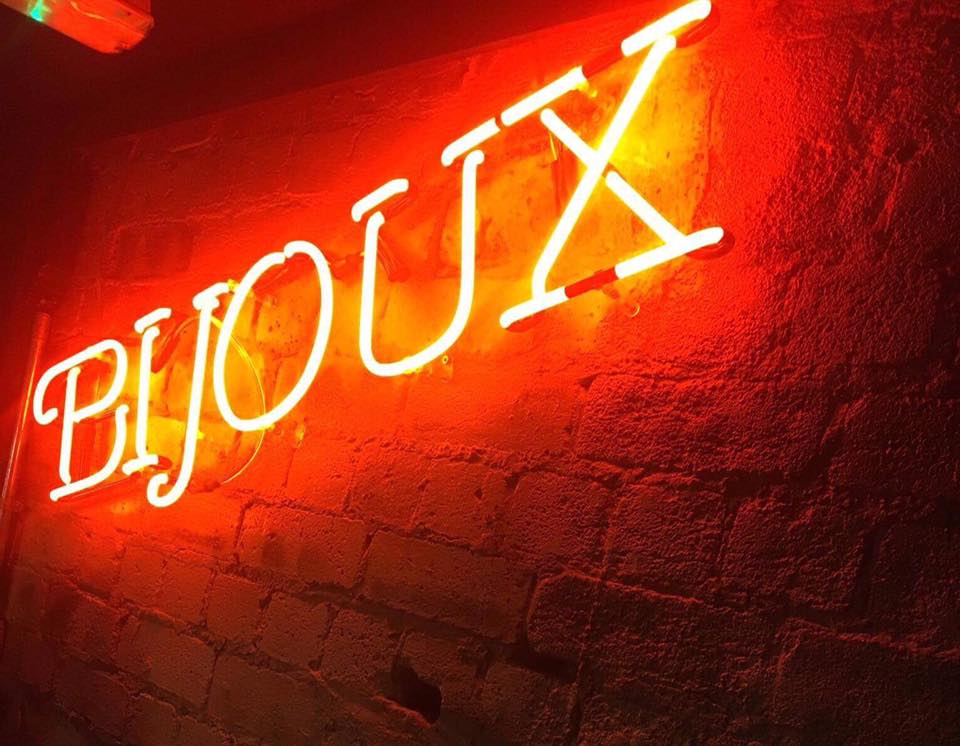 Bijoux, renowned as the 'busiest little bar in Newcastle', is in a league of its own. Synonymous as the pre-drink bar of choice for the Geordie Shore cast, it has gained a huge band of followers. Those followers are the most stylish crowd in Newcastle. We'd expect nothing less from a bar on the illustrious Diamond Strip.
Set on Mosley Street, connected to the legendary Collingwood Street, Bijoux sits pretty in a top location. The extravagant venues, famed for attracting celebs, lie mere seconds from the bar. This includes the likes of House of Smith, Madame Koo, Floritas and Perdu. You've also got Grey and Dean Street on the other side – it's surrounded by impressive nightlife.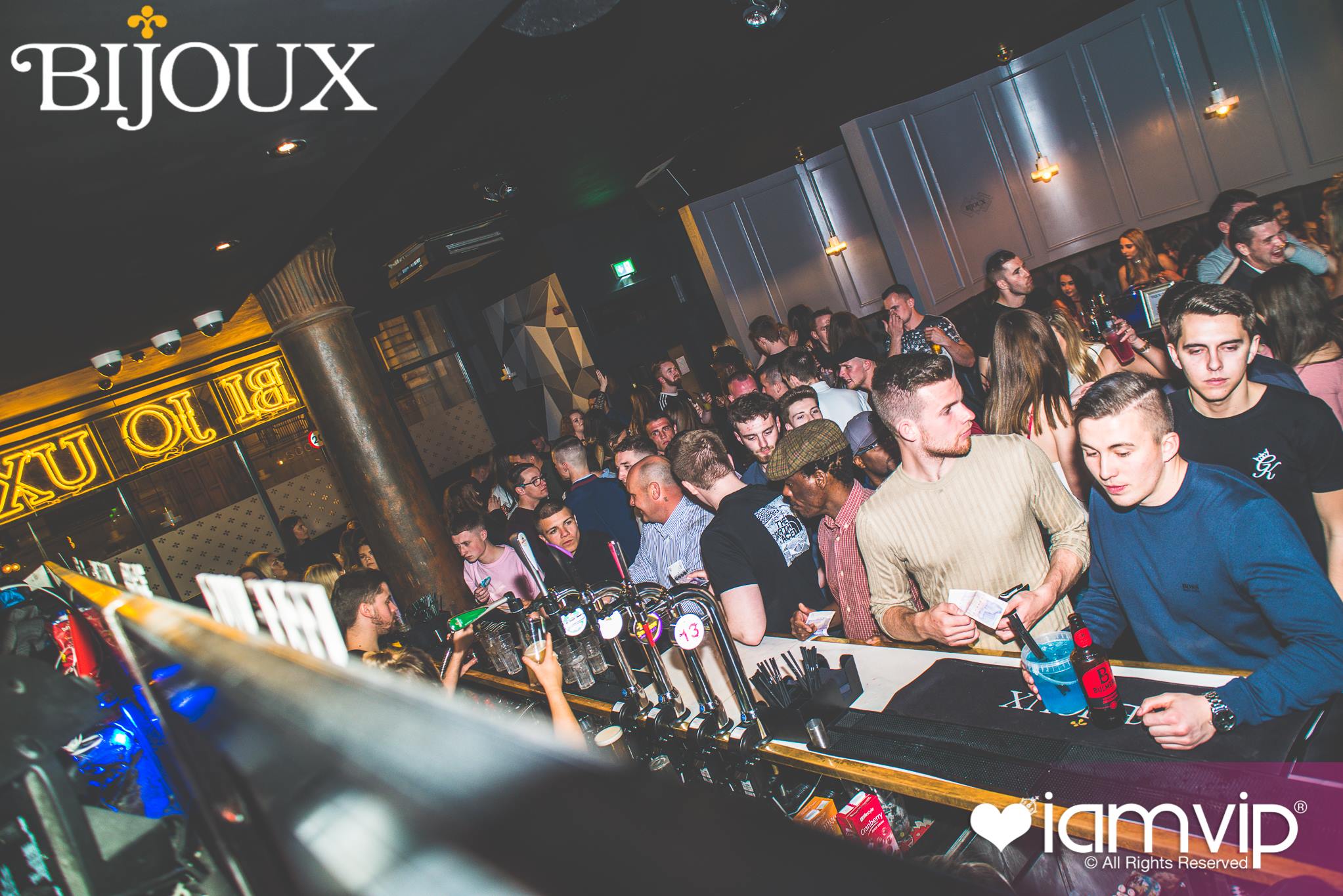 Once you're in there, the fun starts. This small, but perfectly formed, bar has drink offers by the bucket. Three trebles for £6… you've got it. They also serve a load of cocktails and premium spirits, and you can sample all of these in one of the many curved booths.
On average, Bijoux has around 6,000 punters – including those infamous Geordie Shore lot – so you're in good company. And, in that few thousand, Ellie Goulding, Mark Wright and Nathan Sykes have experienced the VIP club on a night out in The Toon.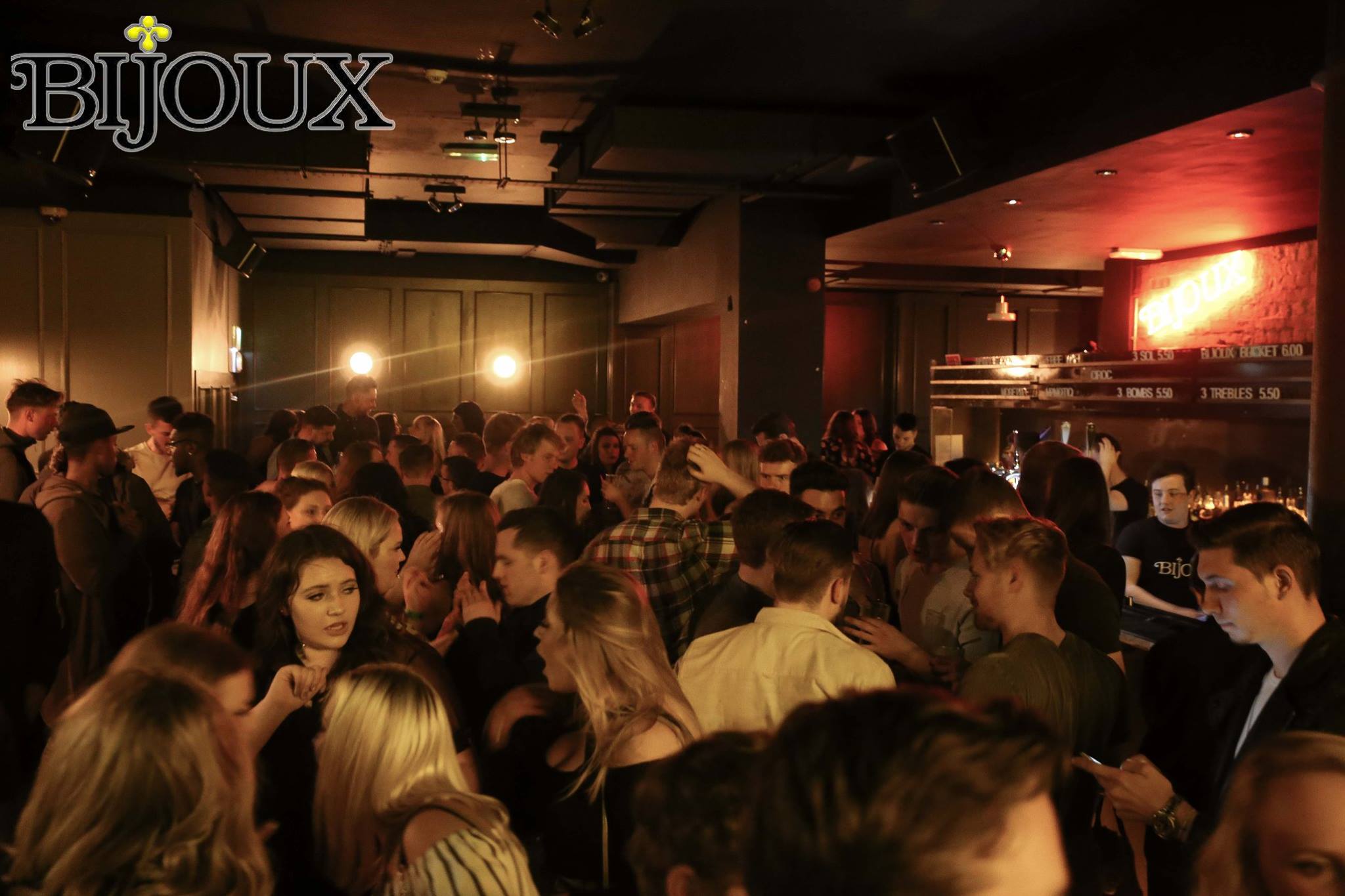 The intimate vibe makes the music and sounds system all the better. This place is home to an international quality DJ line-up, playing seven nights a week. If you're into commercial, house and RnB – we'll see you there. And, to add even more of an air of exclusivity to this place – Bijoux has a sister bar. This sister bar is not just in any location, but in glitzy Marbella – the home of TOWIE (traitors…).
At peak times, this place is busy, so get there early. And another thing, it's always free entry… Here's to a proper Geordie night out at Bijoux.